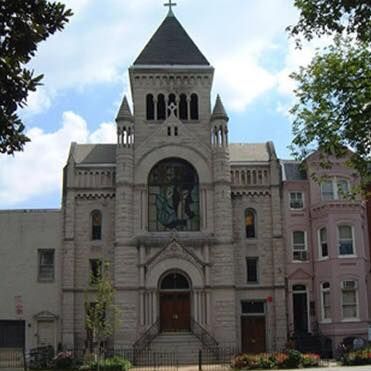 Our Mission
Our mission is to know God, to love God, to serve God, to enjoy God, to love and care for each other, and to be a blessing to others.
In the year 1905 a group of spirit-filled men and women organized themselves into a mission to do the work of the Lord, in a building at the corner of Sixth and Trumbull Streets, NW, Washington, DC, led by Mrs. Selena Williams and Rev. Mr. Herndon. After a while the group disbanded and began again, this time under Rev. Thomas Taylor, and for two years the mission grew spiritually and numerically. In 1907 the mission was recognized and became the Mount Gilead Baptist Church.

The property in which we worship today, formerly occupied by the Trinity Baptist Church, was purchased at auction in 1932; only 75 members from Trumbull Street came over to our present location.

Since the inception of Mount Gilead Baptist Church 115 years ago, we have been led by five dynamic pastors. Reverend Thomas Taylor, 1907-1923; Reverend William L. Turley, 1923-1979, Reverend William Revely, Jr., 1979-1989, and Rev. Jeffrey Haggray, 1992-1999. In the summer of 1989 we were blessed with the spiritual guidance of Reverend Sloan Hodges, Interim Pastor, who served as a short time until God called him home. As Jesus promised in His word "never to leave us alone", He led us to secure the services of Reverend H. Wesley Wiley as Interim Pastor from 1989-1992. During 1999-2001, Mount Gilead received spiritual leadership from Associate Minister Reverend Patricia McCullum and Interim Pastor James T. Wright. In April 2002, the Mount Gilead congregation called to pastor our church, the Reverend Leroy Gilbert, a native of Albany, GA. Reverend Gilbert began his service at Mount Gilead on the second Sunday in May and he was installed as the fifth pastor of this church on Sunday, September 29, 2002. Reverend Gilbert reitred in December of 2021.

Mount Gilead Baptist Church is currently receiving spiritual leadership from Assistant Pastor, Dr. Patricia McCullum.